You Raise Me Up…
You Raise Me Up…
Dear Sis,
On my first day at the Orphanage, I met a couple, Richard and Claire.  When they arrived at 2:30ish, the kids gathered around them, full of hugs and familiarity.    I simply introduced myself, knowing they were the couple who came regularly in the afternoons, to take the children to outdoor activities.
During my conversation with Claire, she mentioned that 1.5 years ago, they moved from the UK to Bali.  I commented and said, "How wonderful that you can incorporate the children into your life."   Her response was, "We actually moved to Bali for the children".
As the kids gathered their swim gear and rushed to the front gate,  I thought to myself, "Interesting.  I wonder what the connection is here.  There is definitely love and trust shared between them and the kids.  You could feel it the minute they walked through the door."
On Wednesday, my third day at the Orphanage, Richard arrived to gather the children for a yoga class down at Sanur Beach.   The offer was extended to me to join them, so I jumped on the bus with 25 children.  Richard drove his motorbike, and Claire and her daughter were waiting for us at the beach.
As I arrived with the children, I had no idea what to expect.  "Was it a private class for just the kids?  Was it on the beach?"   It was actually a regular yoga class, in one of the most beautiful studios, that is made of 100% Eco friendly bamboo.   Half the kids raced off the play on the beach, while myself and a group of kids worked our way into the studio to find our place.
However,  just before I went into the class, I started chatting with Claire.  She introduced her daughter Katie to me.  During our conversation, Katie wandered off to meet a friend.    Within a few minutes and only for a few minutes, Claire and I shared a heartfelt conversation.   It was then that I learned of the passing of her son, only 3 years ago.
I went off to the Yoga class, and when I came out, the kids from the beach gathered with the kids from the class, everyone was handed a piece of bbq corn,  they all jumped on the bus and off they went back to the orphanage.
Claire turned to me and asked, " Would you like to stay and have a coffee on the beach?"
Richard and Claire shared with me, that their 18 year old son Jack, committed suicide.   He was bullied via the internet.   I do not know all the details however to share this tragic story, I do not need to know them.  What I do know is that he was a kind, loving, soft hearted and quiet young man.   It was a young girl, his age,  who bullied him.  The last message Jack sent to her was asking her to please stop, as he was thinking of killing himself.  What I do know is that she "tweeted" this to thousands of people, finding humour in it and 6 days later he did kill himself.
Their really are no words to describe how a loss like this, would completely change your life.  Claire did not speak for almost 1.5 years.  Only in a whisper.  Everything that seemed important in life, no longer had any value.  Her entire family and everything she knew had been turn upside down.
In 2008,  7 years prior to Jack's death, Claire travelled to Bali with her family.   She will always remember the impact that Alison – the lady who started the Jodie O'Shea's Orphanage – and of course the children, had on her.
After Jack's death, as a family, they knew they could no longer continue their life in Wales.   Even though they had a ton of love and support from family and friends, they simply knew that the world would always look different to them.  It was now a world that could simply not include many of the close friends they had always known.
One and a half years ago, they sold their home and all their personal possessions.  They simplified their life in every way.  As a family they knew that the only possible way for them to move forward was to give back.  Jack left them the gift of giving and love.  "From their darkness shines a guiding light".
They started a charity called the "Jack Price Project".  Through this project they are aimed at providing food, resources, education and providing a better life for the young children in Bali.  I read through some of the details as to what they have already accomplished and it is really is amazing.
From my heart, I do know that Claire and I connected on a level of being open and true to how difficult life can be.  I was very touched when she told me she doesn't share too much with many people anymore.   We talked about loosing someone you love.  How your whole life has been impacted, yet you look out the window and everyone keeps on moving forward.  How difficult it is at times to relate to people who live a life that they perceive as being "perfect'.
As a parent, I understand the pain she and Richard feel but I cannot imagine the depth of sadness that they carry with them every day.
However, the children at Jodie O'shea's have given them hope.    I am writing this after only spending so many hours with them.  However if you visit their website,  you will truly understand how every dollar is being spent to better the lives of these children.
I truly believe there are moments in life that bring people together.  Prior to the yoga class, when Claire mentioned the loss of Jack, I briefly mentioned you Karen.  I tell you all the time how you are always in my thoughts.   After class, as we walked down to the beach,  I mentioned JP.  Actually JP's name came up a few times.  Often, when I would mention his name, I would refer to him as our "Angel".    Everyone knows I say this often.
The next day Claire sent me the picture below.  It was a gift from her daughter Katie and her boyfriend that they personally made.    Notice the angel wings and at the bottom the "JP" –  of course for Jack Price but once again no coincidences in life.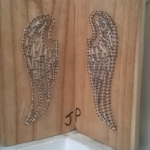 Last night I also experienced another beautiful moment where we all came together at Richard and Claire's villa.  At the end of the day we joined a group of children, many learning to swim, in the pool at their home.  After the kids got out,  many gathered upstairs, however a few of us stayed on the lower level, sitting comfortably on the floor.
There is a young boy at the orphanage named Daniel.   Since I have arrived I have seen him open up to a few of us (volunteers).   He has a beautiful voice.  After him working through a bit of shyness he sang a song for all of us.  Words cannot describe how beautiful this young boy's voice is.  I looked over at Michelle and Jana (two volunteers) and we all had goosebumps.
In English, he sang, " You raise me up", by Josh Groban.
As he sang it, I had tears in my eyes.  For two reasons. One because this young boy, all the struggles he has had in his personal life yet so happy and second reason, the title and lyrics of this song.  "You raise me up."  Of all songs he choose…."You raise me up"….that is everything you do for me Karen.  And that is what these kids are doing for the Price family.
Such beautiful, kind and loving people, who are doing all they can to move forward.  And it is because of the children at the Jodie O'shea Orphanage that they can move forward, with hope and love.
I love you sis,
Kathy xo
http://www.thejackpriceproject.com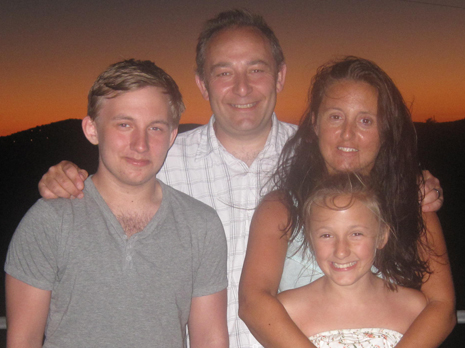 Richard, Claire, Jack and Katie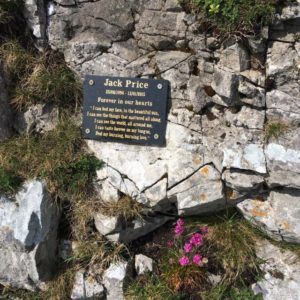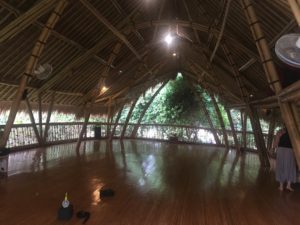 Beautiful yoga studio where classes are offered complimentary to the children at the Jodie O'Shea Orphanage.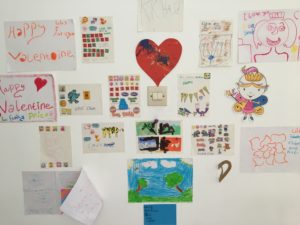 Pictures from the kids at the Jodie O'shea Orphanage that are hanging on the walls at Richard and Claire's home.