Dear sis,
This morning I was so happy to hear from you and Brian.  I love when the three of us have our moments together.
Our brothers sense of humour has certainly made us laugh over the years.  Even this morning, during FaceTime, when he said, "See Kathy, you and your stories are making Karen fall asleep again."
As mentioned on the phone this morning, I came across our mothers eulogy.  The one that Brian wrote and read,  when he was only  23 years old.
Brian, this is so beautifully written.   There are so many important messages in this eulogy for all.
Thank you for capturing the pure essence of our mother,  the bond we share as siblings and for sharing your open heart.
Kathy xo
_______________________________________________________________________________________
Eulogy of Noreen Ann Samuel
DIED ON: May 31st, 1993 = age 58
It was only 2 years ago when I was standing here delivering my father's eulogy; remarking on how quickly things can change in people's lives.  Our family has experienced many changes, but we have remained strong because of the love and special bond that not many brothers and sisters can emulate.
I don't even know where to begin when it comes to my mother.  I think it is obvious by the turnout here today and all of the friends, family and the beautiful flowers at the funeral home that our mom has touched the lives of so many people.
She was a beautiful, intelligent woman who was so kind and caring and gave so much of herself to help others.  She was always giving to charities, and constantly put together bags of food and dropped them off here at the church.  But most of all, she was always there to give words of encouragement, and always was able to lend an ear and simply listen.  She wanted to best for us in everything we hoped and dreamed for, and was always there to give us an extra push or lend a helping hand when we stumbled towards our goals.  In short, she did everything you would expect from a mother, and she did it not because she had to, but because she wanted to and loved us very much.
When our mom was diagnosed with cancer, it was a shock to all of us of course, but we hoped and prayed for the best, that somehow this could be beaten.  However, on April 29th, 2 years ago, test results showed that the cancer had spread to her liver. It was the same day that we buried our father.   Now they say that the lord works in mysterious ways, and that there is a reason for everything, but this seemed pretty tough to figure out.
We really did believe that if our dad were around to witness what our mom went through, it probably would have killed him anyways, so maybe the Lord knew something we didn't.
Our mom was a very religious person. She attended mass regularly and quite often went during the week as well.  She went on trips to Medjugorje and Massachusetts searching for a cure to her illness.  He faith was extremely strong, always believing that she would be cured.  She even said to Kathy one day,"Wouldn't it be something if the miracle happened while you were here?"
Her strength, courage and stubbornness were all factors in her battle and she fought right to the end with such dignity.  Patients with liver cancer usually don't live a year, yet our mom fought for over two.
She remarked on many occasions, "I have to live for you kids.  You need me."  Which only showed how unselfish she was.  She was a mother right to the end.  Just last week she would call out to me as I rushed out of the house, "drive slowly," or "bring a sweater," or "sit down and relax for awhile."
Her sense of humour was able to ease the emotional burden we were going through.   We often wondered how a person going through so much could gather the strength to even smile, let alone make jokes.  She remarked last week that she would be with my dad soon, then paused and said that he probably isn't even there himself yet.   She had also said many times, " Gerry's calling me, he's waited long enough," and she would respond to herself in a stubborn tone, "but that's too bad.  He can wait longer, I'm not ready to leave yet."
It started becoming clear that our mom was losing her battle when we noticed she began sleeping a lot.  Another sign was not being able to recognize people, or so I thought.  Some of us would be in her room, and she would acknowledge us, "Hi Karen." Then she would stare at me, "Hi Mike," which at first shocked me, but she's always wanted to call me Mike.  In fact she's called me Gerry, and even Karen and Kathy for years now, but in walks my cat and she says, "Hello Putt-Putt, did you have you nummy mums?" Well something was definitely wrong.  But seriously, during her last 2 days, she recognized Barbara, told her that she loved her and the morning of her death, half an hour before she breathed her last, I told her that I loved her, and she forced a tiny squeeze of my hand.  She was aware of what was going on around here and she knew her time had come.
If you remember Monday and Tuesday of this week, it rained pretty hard.  It is said to be symbolic of 2 kinds of tears, and judging by the amount we had, there were plenty of them.  Tears of happiness and tears of sadness.   Tears of sadness because you've lost someone you love, and tears of happiness because they've gone to a happy place.  Our mom is suffering no longer, and I know she has definitely gone to a place that is filled with happiness, and has finally been reunited with our dad.
You know, 2 main regrets will always live on with our family.  One is that our mom and dad will never see Kathy and I get married, and two that they will never get to experience being grandparents.  I just know that they would have been the proudest ones alive.
I graduate from University on the weekend and my mom was looking so forward to going.  She already had her outfit picked out.  Here she was having trouble getting from her bedroom to the bathroom, yet she was set to make the trip to the N.A.C, which only goes to show you how determined she was.  Well, my parents won't be there to physically see me graduate; but I know they'll be there in spirit along with my sisters and friends.
And speaking of friends, what can I say.  All of them have been so supportive.  You don't always know how much your friends mean to you until you need them and they're there.  I've learned this week how much my friends mean to me, and my sisters feel the same way.  I just want to say, "Thank you." Thanks for being there, thanks for all the love and support and encouragement.  And especially the amount of food that people have brought to the house.  I'm in shock at the amount of dinner invitations I've had and don't any of you be surprised when I hold you to them.
In closing, if I can offer any piece of advice, it would be this – when you go home later, give your parents a hug and kiss and tell them that you love them.  Respect them, and learn to appreciate them if you don't already.   The old saying goes, "Better to have loved and lost, than to never have loved at all,"  Learn to love them now before you lose them.  There was and still is a lot of love in our family, but the losing still hurts very much.  Having my sisters helps make it that much easier.  I love you both, and don't worry, we'll do just fine because we have each other.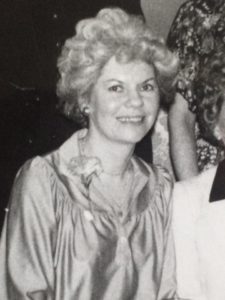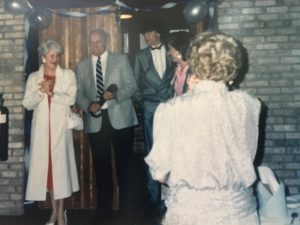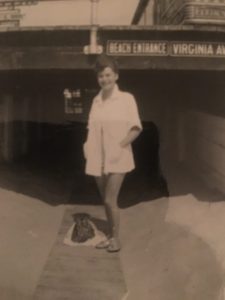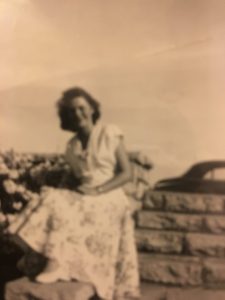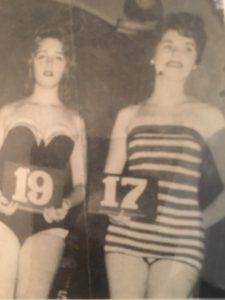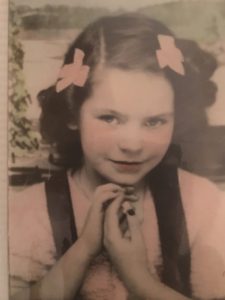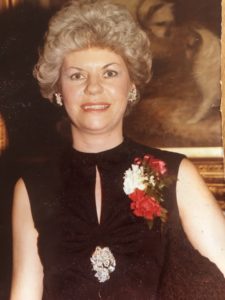 ps.  I love you Karen and Brian, thanks for being the best siblings a girl could ever ask for.